AMADEUS & Galileo
Professional Live Practical Course
For IATA Airlines Air Ticket Issuance
Practical Work (Choose any 1 GDS, fees is same for both. One would be able to work on both the GDS but certification & practice will be given of chosen GDS)
Internationally Recognized Certifications
Recommended & Approved by IATA
Who should do this course? Anyone in the age group of 15 to 65, those who are looking for job in IATA Airlines, IATA Airports, IATA Travel Companies or in foreign countries. Those also who want to start their own Travel Agency or Air Ticketing Business without investment. Those who wish to start their own Air Ticketing Business would be given additional support to establish travel business
Duration: There are 2 options 1 month and 3 months
Fees: 1 Month: 25,000, 3 Months: 50,000
Choose any 1 GDS, fees is same for both. One would be able to work on both the GDS but certification & practice will be given of chosen
GDS
Classes available online also & offline also following government Amadeus norms for training IATA Air Ticketing
Question
: What is the difference in 1 month and 3 months?
Answer: 1 Month course covers basic practical training suitable for those who want JOB quickly
3 Months course is covering everything and that is going to provide higher salary and benefits of getting Amadeus & Galileo and IATA Recognition process also. Suitable for those who want to do their own business or those who want to get their Travel Agency IATA Recognised:
Course Content
1. Internationally Recognised Certification of World's Best GDS (Air Ticketing Applications) Amadeus or Galileo. Both Amadeus and Galileo are approved & accepted by IATA
2. Globally Internationally recognised air ticketing terminologies, rules, regulations, codes & commands
3. Air Ticketing Practical Training on Globally Internationally recognised GDS Applications Software
4. Introduction to GDS - Encoding & Decoding
5. Taking out Flight Availability of International & Domestic Airlines of the World on GDS
6. Alternative Availability Entries - Selling from Availability
7. Selling by Carrier and Flight - Waitlisted and ARNK segment
8. Name Element - Contact Element
9. Ticketing Element - Received from Elements
10. Building PNRs for Return / Multiple Journeys
11. Optional Services Information - Special Service Request
12. Retrieving and Displaying PNRs - Cancelling PNR Element
13. Modifying the PNR Elements
14. Understanding Replies by Airlines and Changing Segment Status
15. Itinerary Pricing and Best Buy Pricing on Lowest Fares
16. Air Ticketing Fare Rules - Penalty etc
17. Understanding TST – Transitional Stored Ticket
18. Fare Quote Display – How to find out airlines offering lowest fares
19. Issuing Tickets - Advance Seats Assignments
20. Queue Introduction
Basic to Intermediate GDS Amadeus/Galileo - One Month Course Finishes here, 3 months' course continues
21. Splitting a PNR & Queue Planner
22. PNR Creation for Different Passenger Types – Unaccompanied Minor/ Medical Passenger/Student/ Pilgrimage/ Government Travel etc.
23. Building PNRs for Open Jaw/ Circle Trip Journeys
24. Understanding PNR History
25. Understanding how to create PNRs for Passive/ Ghost Segments
26. Itinerary Pricing/ Segment Pricing on lowest fares for complex journeys
27. How to book & Price Chargeable Ancillary Services – Extra Baggage, Pets, etc
28. Working with complex TSTs and TSMs
29. Fare Tools to check Currency Conversion, Extra Baggage etc.
30. Fare Informative Pricing
31. Understanding different types of Fares - Unifares and Published Fares
32. Working with PNR Tools – Time Table, MCT, GMT, Time Difference
33. Types of Queues or
34. Introduction to Post Ticket Issuance Process
35. Working with Hotel Segments Car Bookings
36. Guidance and support in getting Amadeus and Galileo or any other major GDS of the world
37. Guidance and support in getting IATA No Free of Cost and IATA Recognition
38. 100% PLACEMENT ASSISTANCE
Advance Level GDS Amadeus/Galileo 3 months Course Finishes here
Admission Process
Pay fees by clicking the below given "Pay Now" Button
Every month we have a new batch starting of Visa Management

Once you have paid the fees, you will get receipt also and Admission form link also. All the fees & charges paid are 100% non refundable

If you want to pay cash then you can visit the institute and pay in cash and you can fill admission form physically also
Documents required are only your Id Proof, latest photograph and last qualification proof
Students can pay the fees by transferring in The Tourism School's India Bank Account. Bank Name: HDFC, Branch: Barakhamba Road, Connaught Place, New Delhi, Account No: 50200020992397, IFSC Code: HDFC0000708, Account on the name of: Lion Tourism Private Limited
The Tourism School Location & Address
Connaught Place - Central Delhi: 801, 901, 902 & 901 A
Rohit House, 3 Tolstoy Marg, New Delhi - 110001,
Near Barakhamba Road Metro Station Gate No 3
CALL: 011-4161 7565,
011-4154 0044;
Whats App: 98719 32556,
Mobile: 98997 74407
WRITE US: Faculty@TheTourismSchool.com
The Tourism School is Represented by Lion Tourism Private Limited
By Clicking On Pay Now Button You can pay First Instalment of Rs. 15,000
No Hidden Charges No Discounts
Below Video Shows Real Online Live Practical - Air Ticket Class for IATA Air Ticketing
Below Video Shows How a Trained Travel Agent Reduces Rs. 10,000 in Air Ticket Cost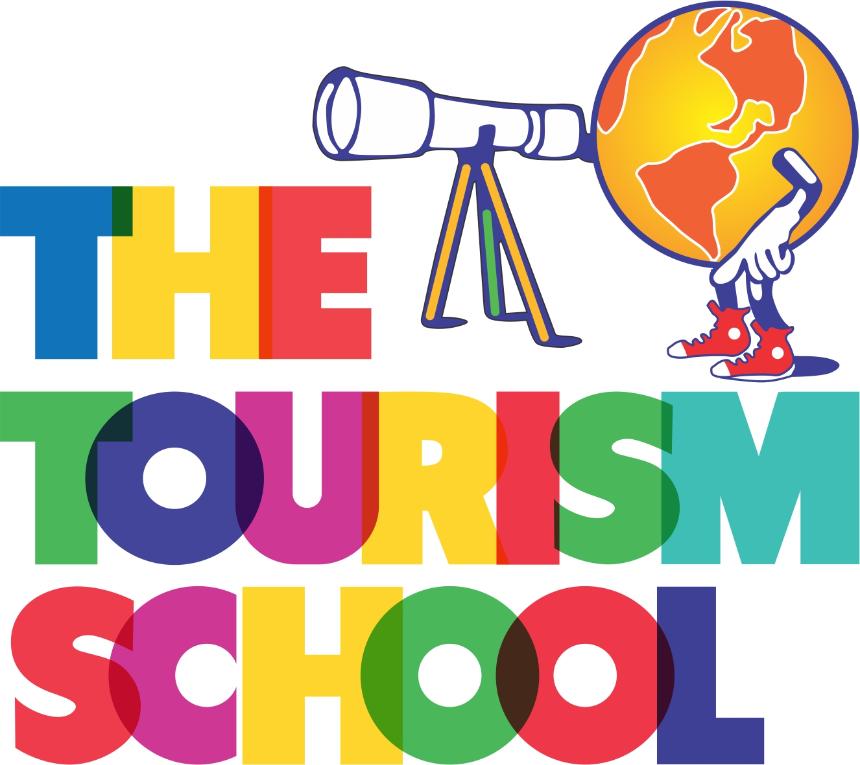 All about IATA - International Air Transport Association
Official Website of IATA - www.IATA.org
IATA Started on - 19 April 1945
IATA Started from - Cuba
IATA Headquarter is in - Canada
Objectives of IATA - Safety of passengers and airlines, making and suggesting best procedures, technology, rules and regulations related to aviation covering Air Ticketing, Airports, Airlines Operations etc
Question: How to take admission in IATA Courses?
Answer
: Go on given link for taking admission in IATA Courses:
https://www.iata.org/en/training/courses/
Question: How to get IATA TIDS free of Cost?
Answer
: Go on given link for processing IATA TIDS free of cost:
https://www.iata.org/en/services/accreditation/tids/
To understand the process of getting IATA TIDS watch our video by clicking on given link:
https://youtu.be/JnBMs3sq76I
Question: How to get IATA Go Lite
Answer: Go on given link for applying IATA Go Lite
https://portal.iata.org/s/login/SelfRegister?language=en_US&_ga=2.205995797.729094618.1628695108-1592722616.1621670789&_gac=1.250076404.1627284639.Cj0KCQjwl_SHBhCQARIsAFIFRVU5p4hw4p7nMRFaiK8T6KyxuFLWwWyorv2xQgsc2bql-Pw4xgsy6dkaAmzKEALw_wcB
Question: Is it mandatory to do IATA Certification for getting IATA Recognition
Answer: No IATA itself gives multiple options of getting IATA Recognition or accreditation without doing any course and these options are available for Travel Agents and Cargo Agents
Question: What is the best source or institute for learning IATA Courses?
Answer: Best source for learning IATA is also www.IATA.org
Question: How to get IATA Certification? Is there any way of getting IATA without doing course or without giving exam.
Answer: As per our knowledge the best source to get IATA Certification is www.IATA.org and there is no way of getting IATA Certifications without doing course or without giving exam. Anyone offering IATA Certifications without exam or course, then they are not genuine and are cheating, so don't get fooled by such websites or people
Question: Where is IATA Office in India?
Answer: Address of IATA Office in India is:Unit 605, 6th Floor, Satelite Gazebo Building, Andheri Ghatkopar, Link Road - Mumbai. Contact Number: +65 6499 2424, +65 6488 2425
Gurgaon Office: Nbr 702, Tower 4A, DLF Corporate Park, Phase III Gurgaon (Gurugram) 122002
Visitor counter started from 12 December 2021 though this page has started in year 2010: