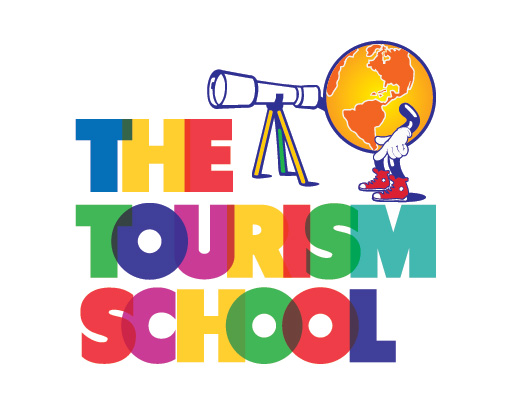 All the students who have not joined Job or Internship because of any reason must come to practice minimum 2 Mock Interviews a week till they don't Join Job/Internship otherwise they won't be sent for interviews.
Mock Interview Timings: Monday, Friday & Saturday at 6:15 PM - Tuesday, Thursday & Saturdays 9:15 AM
Students are requested to pay 18% GST on all the fees and charges, effective from 1st July 2017
Important Information Regarding Re-Examination/Examination - Announcement Date 24 July 2017
This is to inform all the students that: Anyone who has remained absent, or has failed in any Exam, Viva or Practical before 15th July 2017 can appear for the same on 10th of August 2017 at 4 PM, after the given date no one would be allowed to appear for the same and Diploma's or Certificates won't be provided, if you wish to appear for any such exam or viva or practical then you are humbly requested to enroll latest by 5th August 2017 by filling up the form physically in the institute and by paying the required Re-Examination Fees. For queries feel free to call
I I
M N
P F
O O
R R
T M
A A
N T
T I
O
N
VERY IMPORTANT INFORMATION - ANNOUNCEMENT DATE 9th Feb 2017
NO EXAMINATION FEES FOR ANYONE APPEARING IN RE-EXAMINATION ON 12TH FEB BUT ALL THOSE STUDENTS WHO WANT TO APPEAR MUST VISIT THE INSTITUTE BY 11TH FEB TO CONFIRM THEIR SEAT FOR EXAMINATION
VERY IMPORTANT INFORMATION - ANNOUNCEMENT DATE 22nd April 2017
All the students must inform their Parents/Guardians that "PARENTS/GUARDIANS" can visit The Tourism School on 21st & 22nd June 2017 if they like to know about the performance of their kids. They must visit along with student/s in concern.
Students who have failed in any exam must bring their parents, students who have less than 90% attendance they should also bring their parents. Students or guardians who want to discuss anything should visit. Even ex students or guardians of ex students should also come on given dates but by prior appointment.
Parents/Guardians who want to visit they must confirm by writing an email at F2@TheTourismSchool.com by 15th June 2017 & they should mention time of visit.
Visiting Time is 12 PM to 5 PM, there is slot of 30 Minutes per meeting, we will confirm the slot of requested meeting by replying the email.
Parents/Guardians must bring their kids along. Pre fixed appointments will only be entertained.
ONLY AIR TICKETING CLASSES WILL GET CONDUCTED ON 21st & 22nd June 2017 & THERE WON'T BE ANY CLASSES TAKEN BY MAYANK OR SAROSH
All the students who have registered for Free Kerala Trip must submit No Objection Letter from Parents and Medical Fitness Certificate from any M.B.B.S Doctor by 5th February 2017. In absence of the same your trip will be cancelled.
Approaching Holidays
APPROACHING HOLIDAYS
2 SEP - IDUL JUHA,
21 SEP - MUHARRAM
28 SEP - DURGA PUJA
29 SEP - MAHANAVMI
30 SEP - VIJAYA DASHAMI
Download Holiday's list for Year 2017
1 SEP 2017 FINAL EXAM OF GDS AIR TICKETING
Students who have failed only in Practical can take Free Practical Classes and should attempt for Practical without paying any extra fees
| | | | | |
| --- | --- | --- | --- | --- |
| STUDENT'S NAME | THEORY | PRACTICAL | VIVA | REMARK |
| BRIJ MOHAN | 19 | 0 | 8 | FAIL IN ALL |
| ASHNEY GADKERY | 37 | 15 | 6 | FAIL IN VIVA |
| ANURAG KUMAR | 28 | 15 | 4 | FAIL IN VIVA |
| MANAN CHHABRA | 37 | 15 | 10 | PASS |
| SHUBHAM KHATRI | 34 | 0 | 6 | FAIL IN VIVA & PRACTICAL |
| SOURABH RAWAT | 31 | 0 | 10 | FAIL IN PRACTICAL |
| KIRAN | 25 | 0 | 10 | FAIL IN PRACTICAL |
| YASHIKA ARORA | 37 | 0 | 10 | FAIL IN PRACTICAL |
| RAJ GUPTA | 25 | 0 | 10 | FAIL IN PRACTICAL |
| VIPRA GOGIA | 29 | 0 | 12 | FAIL IN PRACTICAL |
| HANNY | 34 | 0 | 10 | FAIL IN PRACTICAL |
| JATIN BHATIA | 30 | 0 | 14 | FAIL IN PRACTICAL |
| GAURAV | 35 | 15 | 4 | FAIL IN VIVA |
| SANCHIT SAPRA | 22 | 15 | 10 | FAIL IN THEORY |
| SANJANA NISCHAL | 32 | 15 | 10 | PASS |
| PULKIT SAPRA | 28 | 15 | 10 | PASS |
Parents Teachers Meeting Form
FINAL EXAMINATION 25 AUGUST 2017 MARKS SCORED OUT OF 100
SAMEER SOOD - 79, LICHILO LAPON - 32.5, SRIJAN DIWAN - 55, SWATI BHASKER - 47, BRIJMOHAN PALIWAL - 28, GAURAV VOHRA - 39
MANAN CHHABRA - 37, SUHAIL - 0, PUSHPENDRA SINGH - 10, DEEPAK KUMAR - 07, SAGAR SINGH - 07, SUMIT DAHIYA - 35,
DEEPIKA DHIMAN - 33, FAISAL RASHEED - 43, LAKSHAY VERMA - 03, PRITHU GULIA - 04, SHEKHAR BHARTI - 0, VIPRA - 29
Latest Travel News by Manmeet & Ashar
1st July 2017 GDS Exam Result
Suman - 55 - Pass
Mohd Aadil - 39 - Fail
Deepika Goel - 34 - Fail
Joshua - 88 - Pass
Vinod Kumar - 57 - Pass
Aman Kapoor - Result on Hold
Shubham Negi - 73 - Pass
Premjeet - Result on Hold
Moksh Bhalla - 43 - Fail
Ashney Gadkary - 15 - Fail
Sanjana Nischal - 22 - Fail
Given marks are from 100, to check your answer sheet please come to institute by 8th July 2017
Result 4th Nov Final Examination Marks out of 100
Pooja Parate - 60
Sachin - 58
Anjali Chandolia - 54
Salauddin - 53
Aru Devgan - 50
Avneet Singh - 50
Payal Vijay - 50
Mukund Parate - Pass by Grace
Anjali Chauhan - Pass by Grace
Priya Wassan - Pass by Grace
Ashu Beriwal - Pass by Grace
Ashish Chauhan - Not Pass
Result 10th Jan Final Examination Marks out of 100
Vaani Chawla - 50
Tushar Jindal - 34
Ishita Sachdeva - 50
Prabhjot Kaur - 50
Manna Arora - 45
Aru Devgan - 34
Prerna Kumar - 25
Maninder Singh - 35
Result
Exam Date: 18 Nov 2016, Topic Name: Travel Packages & Destination Knowledge, Faculty Name: Mayank Narang, Passing Marks 50 out of 100
Nischal Bhatia - 54, Sachin - 58, Ashish Chauhan - 31.5 Fail, Rohit Chhabra - 60, Vivek Kumar Bharti - 50, Neha - 59, Manmeet Bhatia - 50, Akash Singh - 18 (Fail), Mansi - 35 (Fail),
Exam - GDS Viva, Faculty Name: Vikas Sharma, Date: 24 Jan 2017
Shreyansh - Pass, Jitendra Kumar - Pass, Arjun Nagar - Pass, Arjun Singh - Pass, Meenakshi - Fail, Ajay - Fail
Exam - GDS, Faculty: Vikas Sharma, Date: 12 Feb 2017
GURVINDER- PASSED IN ALL (THEORY- 27/30 & PRACTICAL- 22/30), ARU DEVGAN- PASSED IN ALL (THEORY- 26/30 & PRACTICAL- 30/30), DAKSHITA ARORA- PASSED IN ALL (THEORY- 26/30 & PRACTICAL- 30/30), ASHU BERIWAL- PASSED IN ALL (THEORY- 23/30), RAHUL KUMAR- PASSED IN ALL (THEORY- 20/30), AVTAR SINGH- FAILED IN VIVA ONLY. PASSED IN THEORY & PRACTICAL. THEORY- 27/30 & PRACTICAL- 30/30), MEENAKSHI GAUR- FAILED IN VIVA ONLY. PASSED IN THEORY & PRACTICAL. THEORY- 24/30 & PRACTICAL- 22/30)
Exam Date: 12 Feb, Topic Name: India & World Geography, Faculty: Sunil Tiwari, Passing Marks 50 out of 100
Sonali Gupta - 65, Deepa - 55, Iram Nasir - 64, Sunaina - 56, Vanshika - 50, Avneet Singh - 64, Mansi Chitkara - 59, Aru Devgan - 73, Manna Arora - 80, Tushar Jindal - 54, Prerna Kumar - 74, Maninder Singh - 75, Manmeet Kaur - 70, Rita Sahni - 59
Exam Date: 12 Feb, Topic Name: Travel Packages & Destination Knowledge, Faculty Name: Mayank Narang, Passing Marks 50 out of 100
Manish Negi - 50, Madhu Lamba - 50, Shreyansh Pandey - 85, Sunny Pal - 62, Ashar Saifuddin - 62, Angad Gupta - 50, Anshu Kumari - 61, Himanshu Gupta - 50, Vanshika - 50, Manish Kumar - 58, Varun Rangra - 39 (Fail), Gurvinder Singh - 50, Vikas Kumar Jha - 63, Ramandeep Kaur - 55, Jatin Siwas - 52, Arjun Nagar - 55, Baljeet Kaur - 50, Arti Puri - 52, Vishal Singh - 50, Maninder Singh - 50
Exam Date: 6 March 2017, Topic Name: GDS, Faculty Name: Vikas Sharma, Passing Marks 35 out of 70 & 15 out of 30
Manish Negi - 42 out of 70 & 30 out of 30, Manish Kumar 28 out of 70 & 30 out of 30 Fail in theory, 31 out of 70 & 28 out of 30 Fail in theory, Himadri Chauhan 19 out of 70 & 22 out of 30 Fail in theory, Tushar Jindal 29 out of 70 & 30 out of 30 Fail in theory
Topic Name: GDS, Faculty Name: Vikas Sharma, Passing Marks 50 out of 100
Kavita Rani - 81, Baljeet Kaur - 60, Fazrul Rehman - 60, Sahil Anand - 66, Madhu Lamba - 78, Mohit Yadav - 72, Preeti Kejriwal - 92, Narendra Singh Bhati Fail 18 out of 70 in theory & 30 out of 30 in practical
Final Galileo GDS EXAM RESULT APRIL 2017:-


HIMANSHU MALIK- 20/30 PASSED IN PRACTICAL (IN THEORY, ALREADY PASSED)

VARUN RANGRA -

FEES NOT PAID
MANINDER SINGH- - 31/70 + 23/30= FAILED IN THEORY BUT PASSED IN PRACTICAL
SIMRAN KAUR- 29/70 + 27/30= FAILED IN THEORY BUT PASSED IN PRACTICAL
ROHIT KUMAR- 30/70 + 20/30= FAILED IN THEORY BUT PASSED IN PRACTICAL
SUNNY PAL- 36/70 + 20/30= PASSED IN ALL
TWINKLE YADAV- 53/70 + 28/30= PASSED IN ALL

KESHAV SINGH- ABSENT
PRIYA GAUTAM- 28/70 + 05/30= FAILED IN ALL
MEHUL SATIJA- 23/70 + 20/30= FAILED IN THEORY BUT PASSED IN PRACTICAL
DOLLY- 31/70 + 20/30= FAILED IN THEORY BUT PASSED IN PRACTICAL
GAZANFAR IMAM- 44/70 + 20/30= PASSED IN ALL
ANAMIKA- 40/70 + 30/30= PASSED IN ALL
ANJALI DROLIA- 41/70 + 18/30= PASSED IN ALL

srishti maheswari- theory 39, practical 10
shekhar bharti - theory 05, theory 0
Disha hallan - theory 35, practical 0
shivani sodai - theory 35 . practical 0
premjeet - practical 0
Please fill below form for practicing Mock Interviews. All the students who have Job Guarantee or Self Internship in their course it is mandatory for them to fix minimum 3 Mock Interviews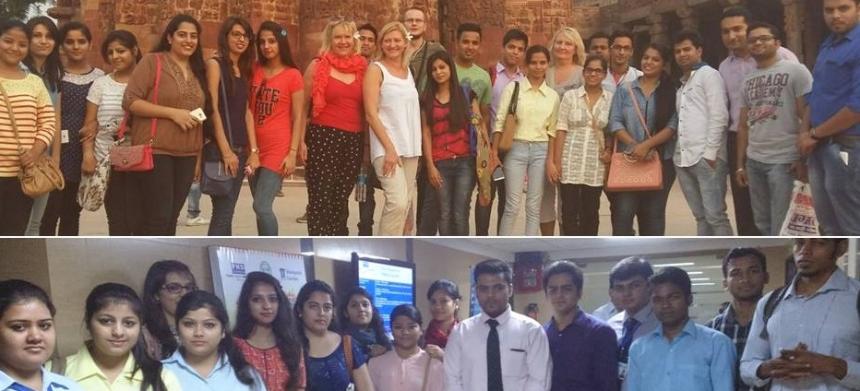 Fill form to upgrade your course
Fill form to upgrade your course & earn higher salary