REGISTERED WITH DEPARTMENT OF LABOUR - GOVERNMENT OF NCT of DELHI- REGISTRATION NO: 2013037288
Travel & Tourism Management Advance Diploma
Duration: 1 Year - LAPTOP MANDATORY
Fees:2,30,000 Rs. (To be paid in first 4 Months in 4 installments of Rs. 57,500 each)
GUARANTEED JOB & Guaranteed Free Tour within Europe, America or Asia
Travel & Tourism Management Foundation Diploma
Duration: 1 Year- LAPTOP MANDATORY
Fees: 90,000 Rs. Fees to be paid in 6 installments in first 6 months
Rs. 80,000 if paid in one go at the time of admission
GUARANTEED JOB & GUARANTEED TRIP
Air Ticketing, GDS, CRS, (Globally Internationally Recognized Air Ticketing Softwares) Practical Training
Duration: 3 Months
Fees: 7000 Rs. 3 Weeks, 14,000 Rs. for 1.5 Months, 20,000 Rs. for 3 Months
100% Placement Assistance Guaranteed
Human Resource (HR) & Office Management Diploma
Duration: 1 Year
Fees: Rs. 30,000/- To be paid in first 3 Months in 3 installments of Rs. 10,000 each
GUARANTEED JOB
Aviation & Travel Management
Guaranteed Outdoor Trainings
Duration: 1 Year
Fees: Rs. 45,000/- Full fees to be paid in 5 installments in first 5 months of Rs. 9,000 each
GUARANTEED JOB
Travel Agency Management
Duration: 6 Months - LAPTOP MANDATORY 3 Months Training + 3 Months Paid Internship
Fees: 55,000 Rs. to be paid in 3 installments in first 3 months
Rs. 50,000 only if paid in one go at the time of admission
GUARANTEED JOB & GUARANTEED OUTDOOR TRAININGS
This course is suitable for those who are looking for job & have less time. Fees to be paid in 3 installments in first 3 Months
Travel Agency Management Entrepreneur Course
Duration: 3 Months Training & 1 Year Support
Fees: 80,000 Rs. (Batch of only 1 to 4 Students only) Ltd Seats
Guarantee of operational & profitable Travel Agency without Investment
Suitable for those who want to start their own travel agency - LAPTOP MANDATORY
Tourism Connoisseur
Duration: 6 Months
Fees: 1,00,000 Rs. (One Lakh) Ltd Seats
GUARANTEED JOB or Own your own profitable Travel Agency without Investment
Suitable for those who want thorough knowledge of Travel Industry
Travel & Tourism Management PG Diploma with Mini MBA + TRAVEL JOURNALISM
Duration: 2 Years
Fees: Rs. 3.5 LAKH ONLY (3,50,000/-) Ltd Seats
GUARANTEED MANAGERIAL JOB, FREE INTERNATIONAL TOURS &YOUR OWN PROFITABLE & OPERATIONAL TRAVEL AGENCY
To get the detail of the course send us email: Faculty@TheTourismSchool.com
Travel Business
Duration: Flexible (There is no minimum or maximum duration for this course)
Fees: 35,000/- (Batch of 1 to 4 Students only) Ltd Seats, Rs. 20,000/- Only Consultancy
Get operational & profitable (Home Based) Travel Agency without Investment
Suitable for those who want to start their own travel agency at the earliest or who want to do it as a part time business.
Suitable for House Wives. LAPTOP MANDATORY
NO DISCOUNTS NO HIDDEN CHARGES
THERE IS NO MINIMUM OR MAXIMUM DURATION OF OUR COURSES,
TERMS & CONDITIONS & RULES & REGULATIONS APPLIES WITH ALL THE COURSES.
ONE TIME FINAL EXAMINATION FEES IS INCLUDED & ADDITIONAL ATTEMPTS ARE POSSIBLE BY PAYING ADDITIONAL FEES
THE GIVEN DURATION IS AN ESTIMATED TIME REQUIRED TO FINISH ANY PARTICULAR COURSE
Students are requested to pay 18% GST on all the fees and charges. Effective from 1st July 2017
Please leave your contact detail below if you want us to call you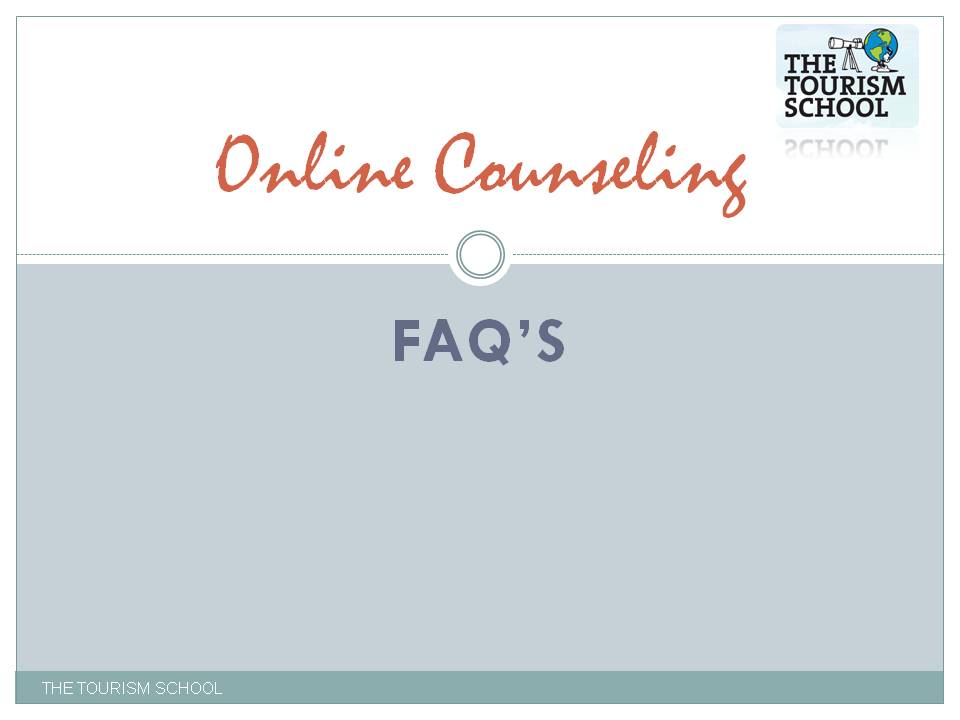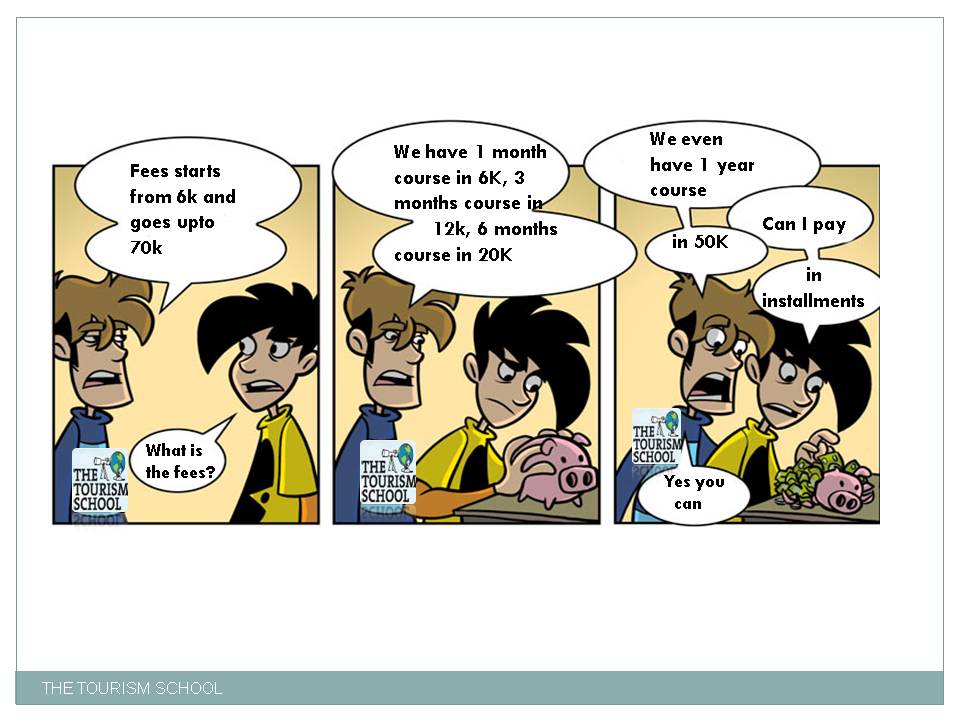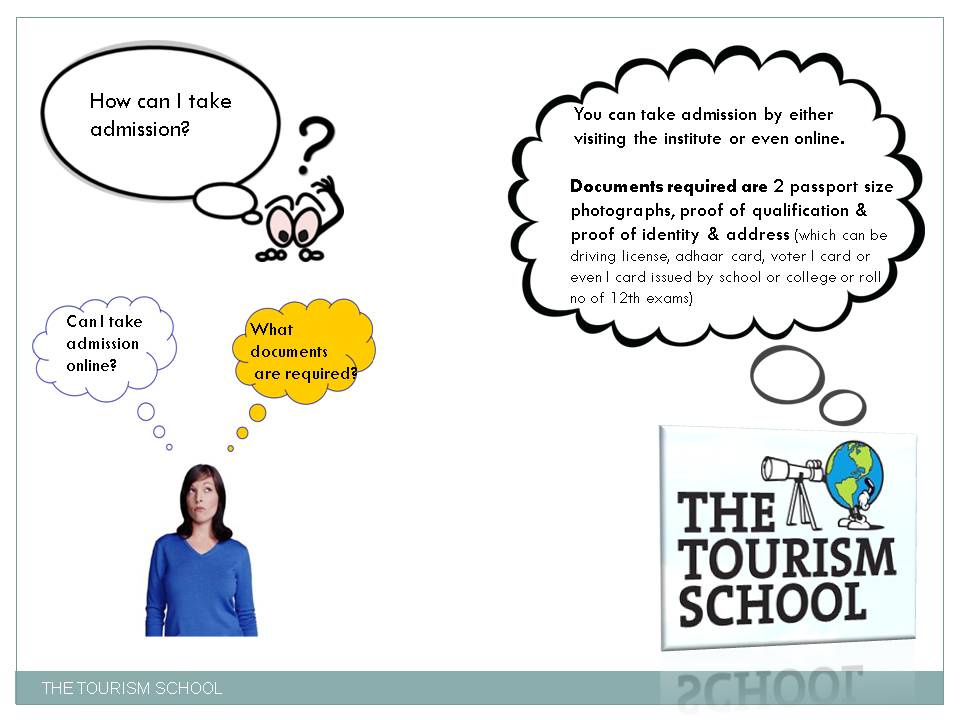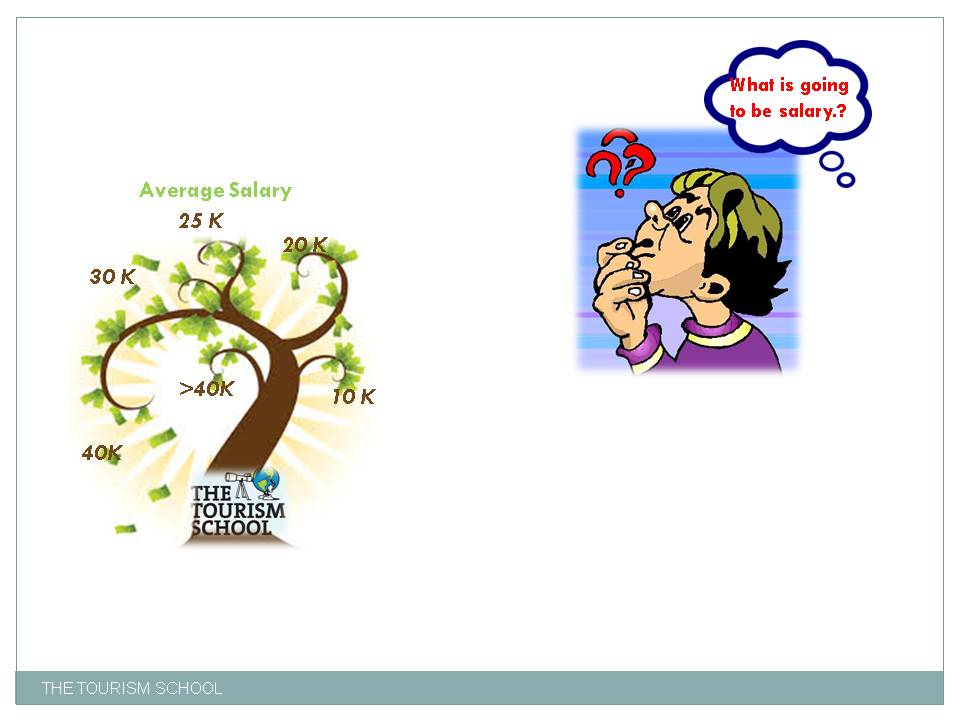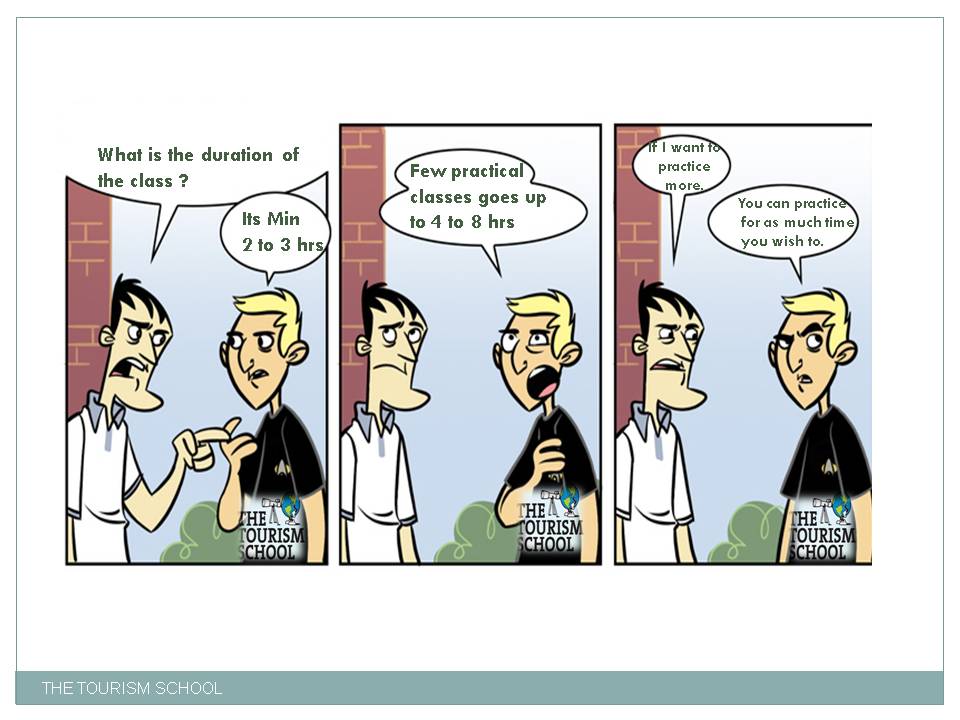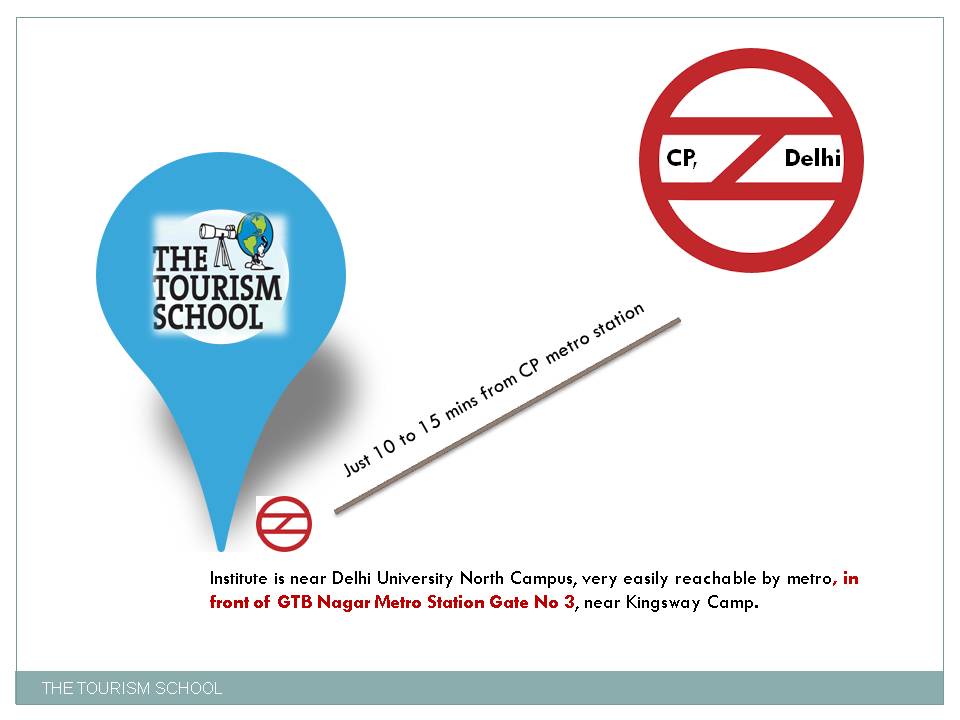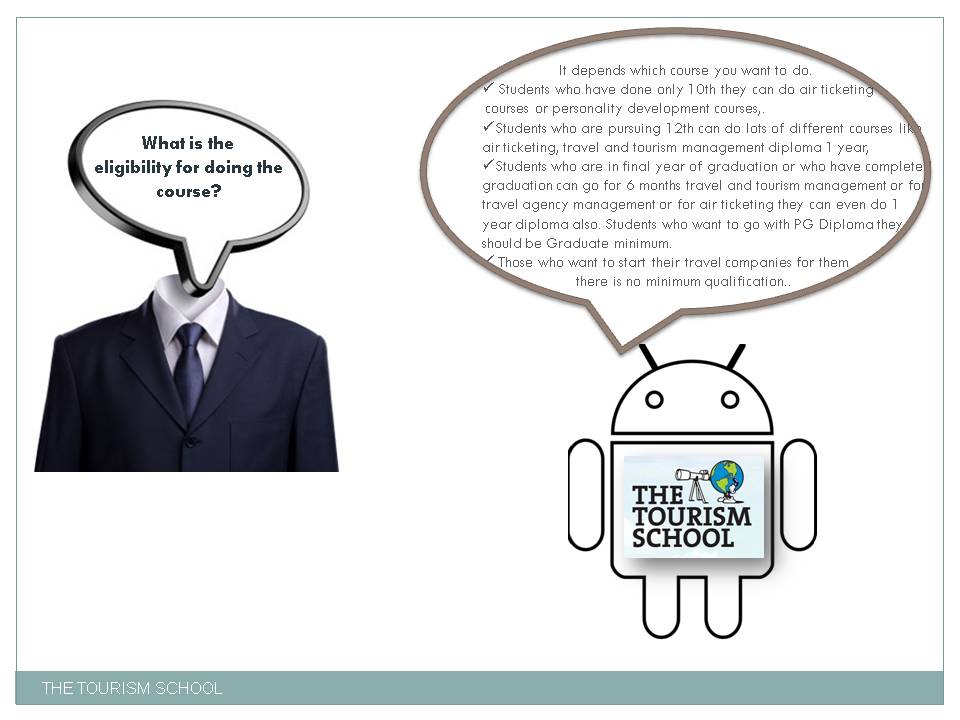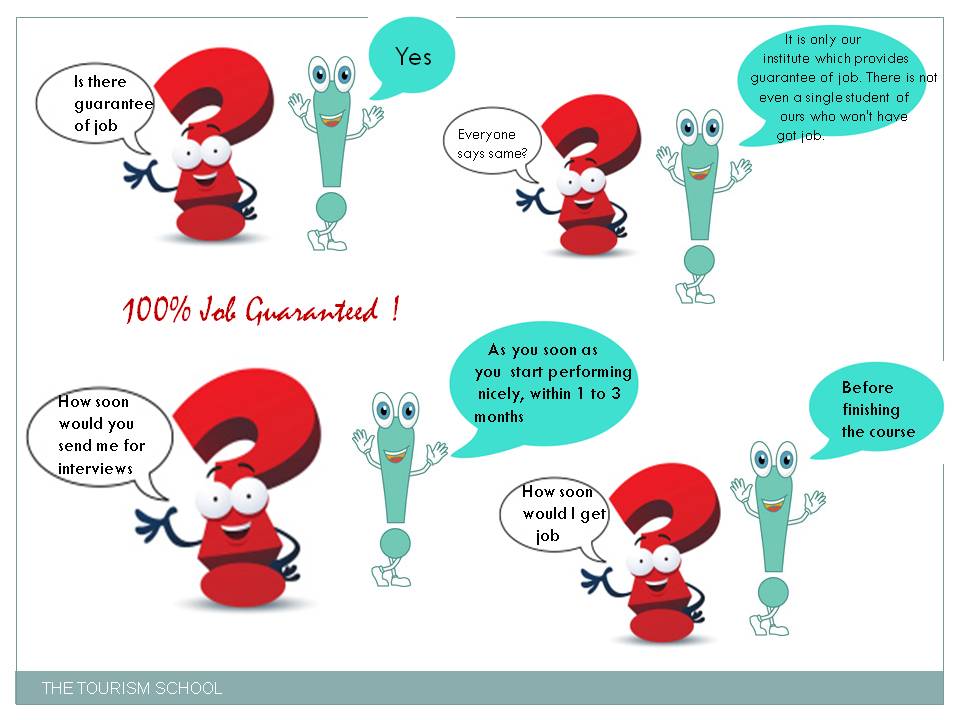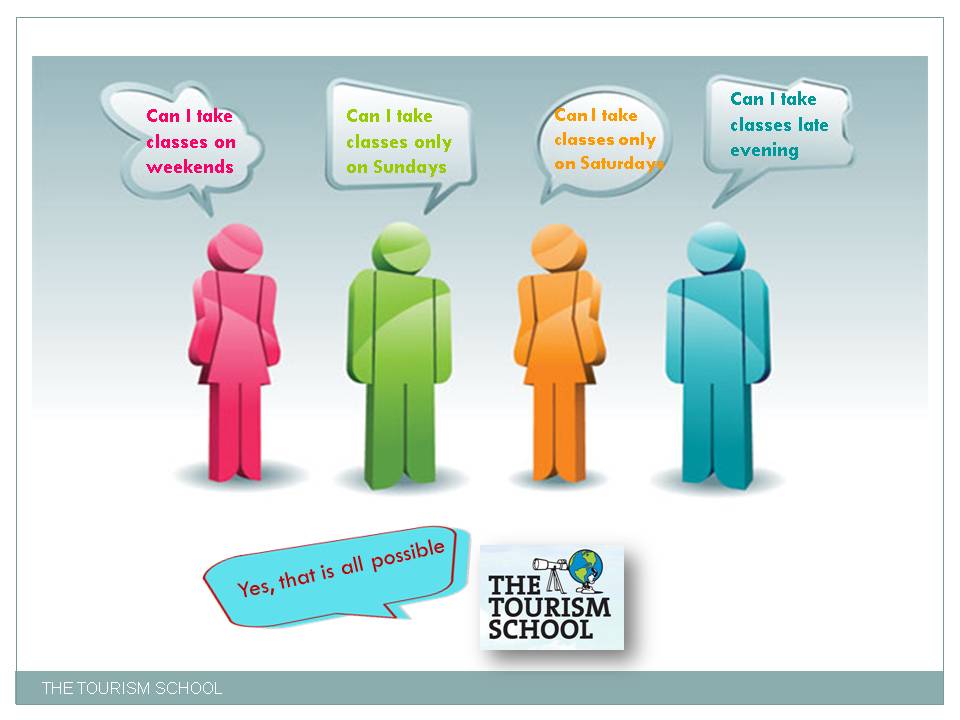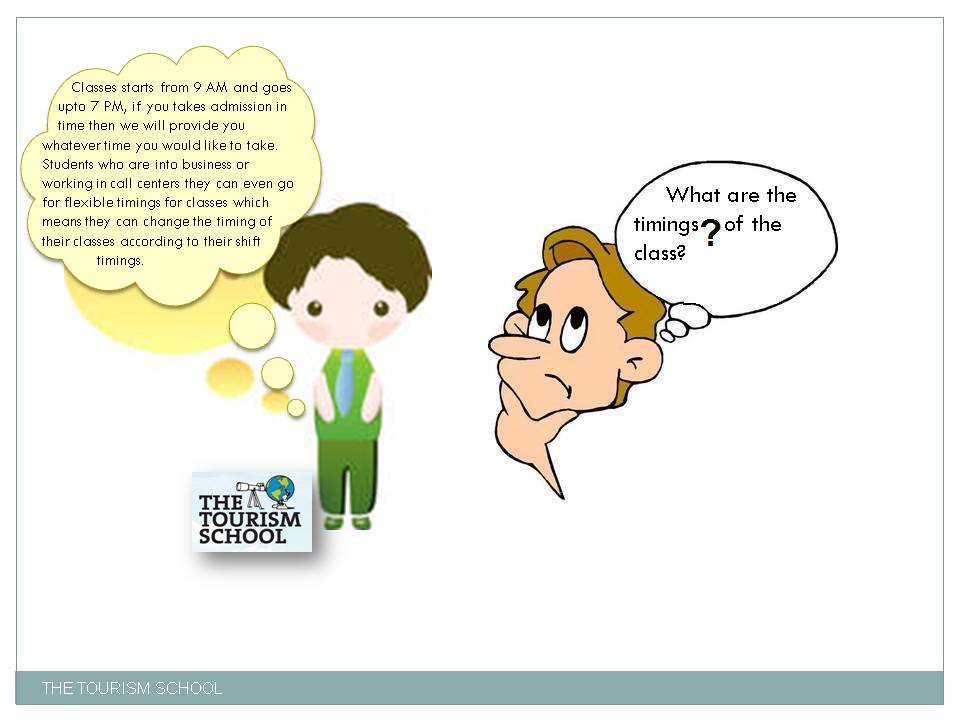 REGISTERED WITH DEPARTMENT OF LABOUR - GOVERNMENT OF NCT of DELHI- REGISTRATION NO: 2013037288